They say 40 is the new 30. And as with any transitional moment in life, there can be pressure to commemorate the occasion in a big way. From little indulgences that enhance their everyday routine to more generous offerings that they'll treasure for years to come, finding the right gift is part of the fun.
Versa Martini
If their drink of choice is a Martini, try Versa's bottled take on the classic cocktail. The brand recommends chilling the bottle for at least 30 minutes before building over ice, serving with olives and a dash of brine to make it dirty, or simply with a twist. $75/versacocktails.com.au
Not only is this moisturiser housed in the most beautiful bottle, it's scented with Officine Universelle Buly's signature subtle fragrance. The lightweight body milk can be used all over and works to soften, soothe and nourish skin. $77/mecca.com
Maison Balzac Cello apron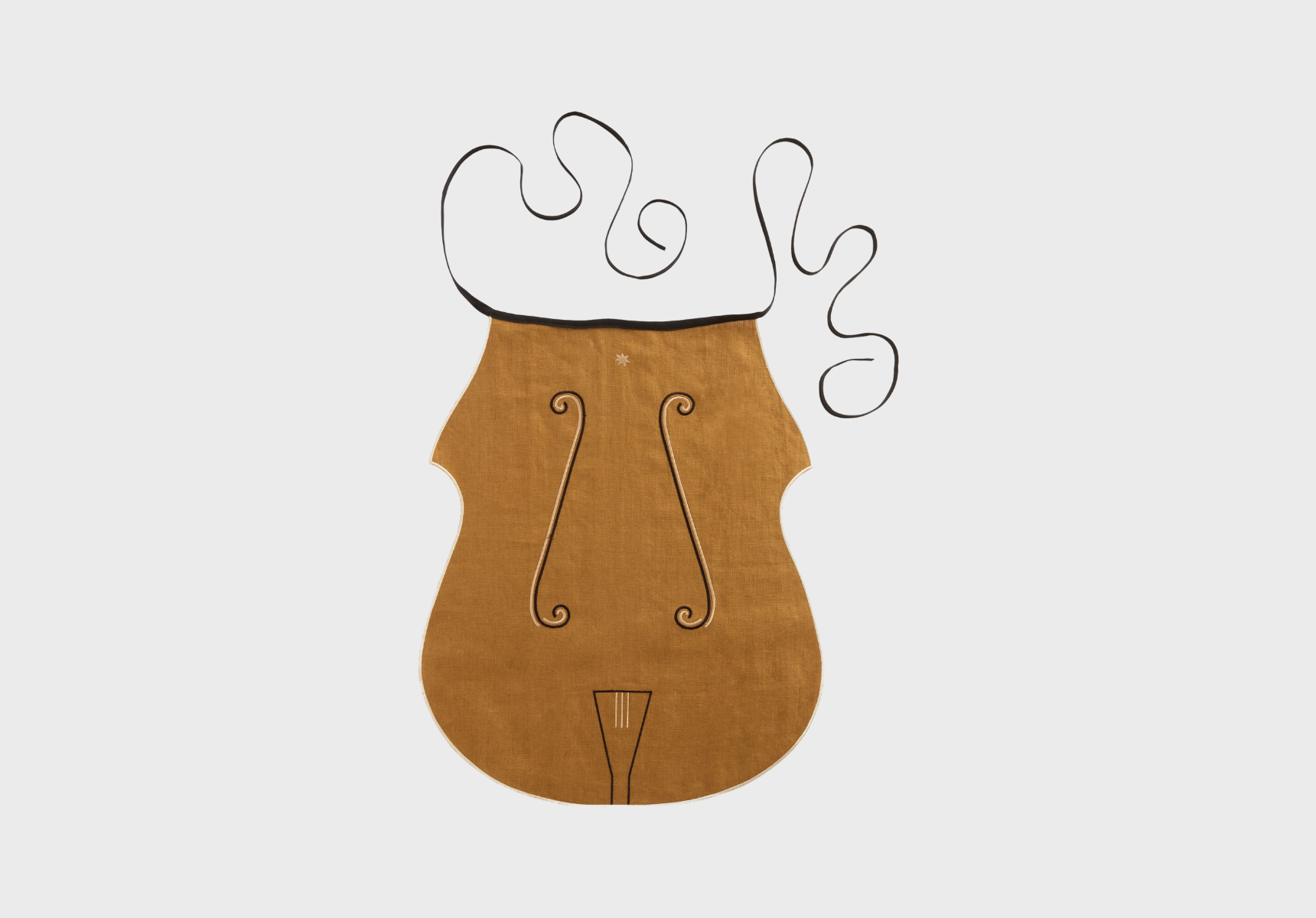 For the hostess with the most-est, Maison Balzac's cello-shaped apron is the perfect dinner party accessory. The linen design matches the Sydney brand's whimsical take on homewares – the rest of the La Danse collection brings plenty of theatrics to the table. $79/maisonbalzac.com
Slip silk pillowcase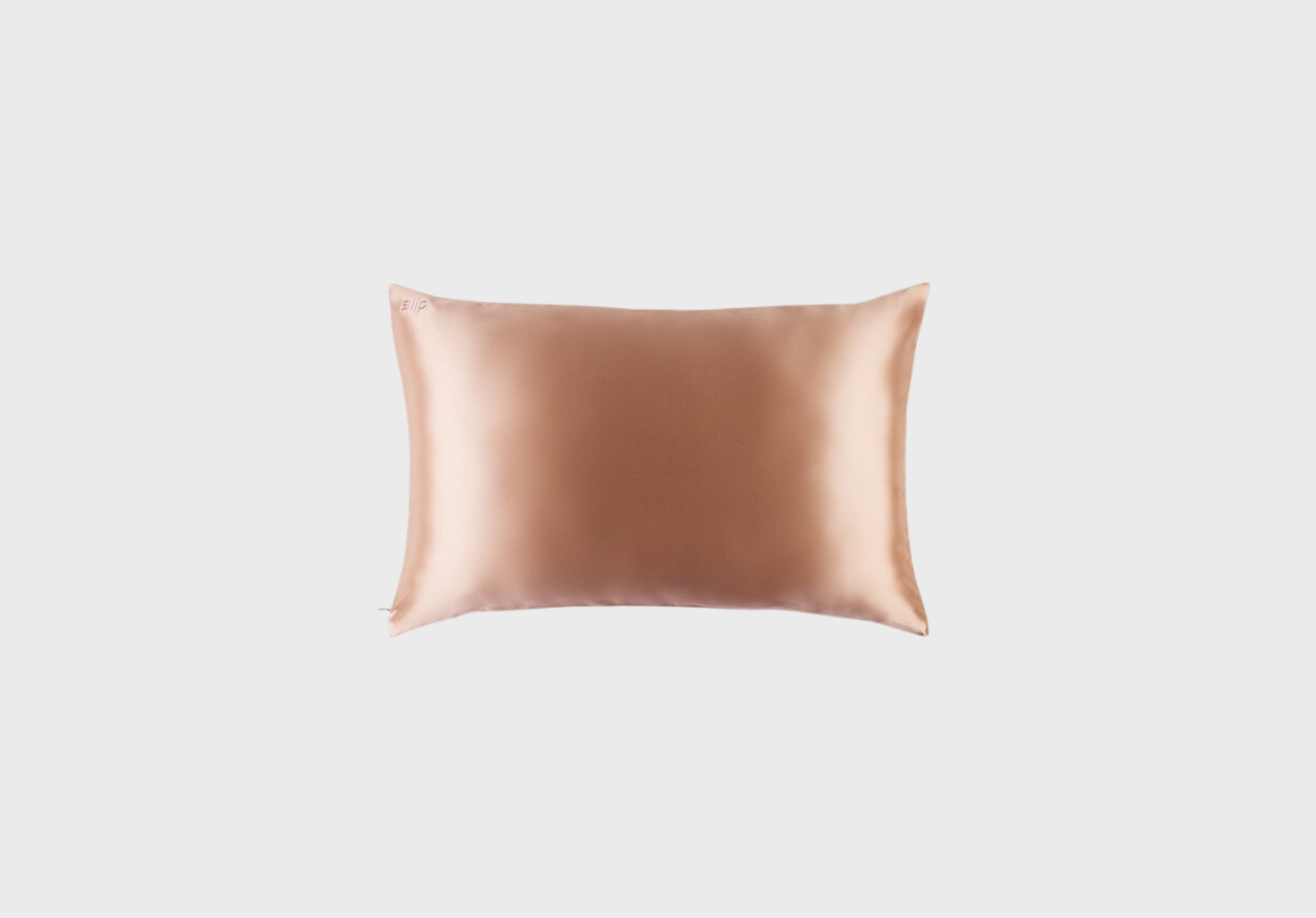 Slip's silk pillowcases don't just add a luxe touch to bedding sets, they can also help skin and hair by limiting moisture loss. The smooth texture reduces the friction that can cause you to wake up with frizzy or tangled hair. And the cool touch also keeps hot sleepers more comfortable. $99/theiconic.com.au
Bed Threads linen tablecloth
Bed Threads might be best known for its range of linen sheets, but the Aussie brand also offers an elevated collection of tablecloths and dining-table essentials. The rust colourway pairs well with napkins in earthy hues like terracotta and turmeric for summer spreads. $120/bedthreads.com.au
Emma Lewisham The Essentials set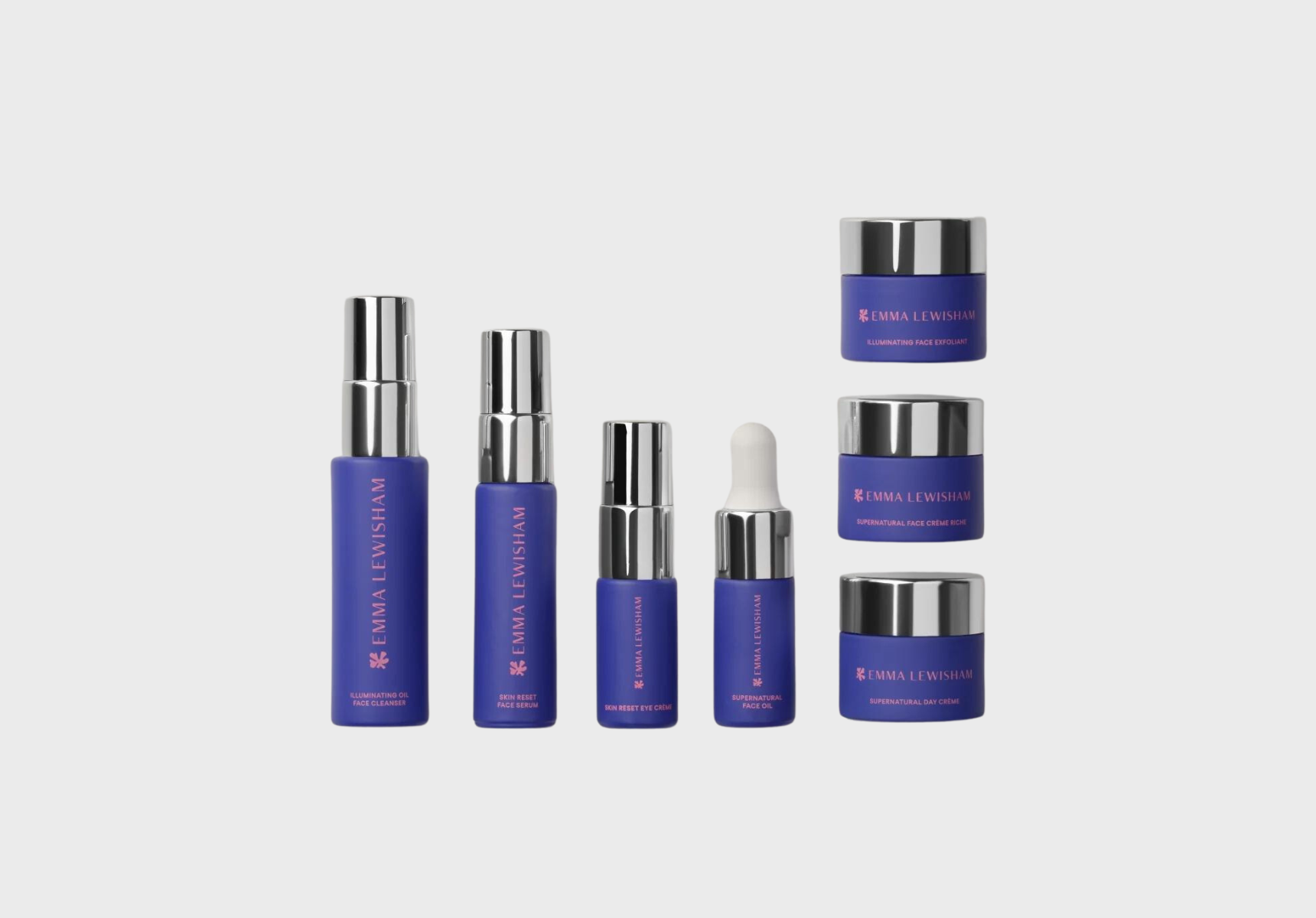 Emma Lewisham's eponymous skincare line has amassed a loyal following since launching in 2019. Known for its signature purple packaging and efficacious products, the New Zealand brand offers this set of minis as the perfect introduction for anyone who wants to take their skincare routine up a notch. $145/emmalewisham.com.au
Goldfield and Banks perfume
Australian fragrance house Goldfield and Banks uses local botanicals to create its collection of scents. From citrusy and fruity to woody and earthy, the brand is known for its high concentration of fragrance, which lasts all day. Gift a sample set and let them choose their favourite before buying a full size. $239/sephora.com.au
Baina Sulis bath robe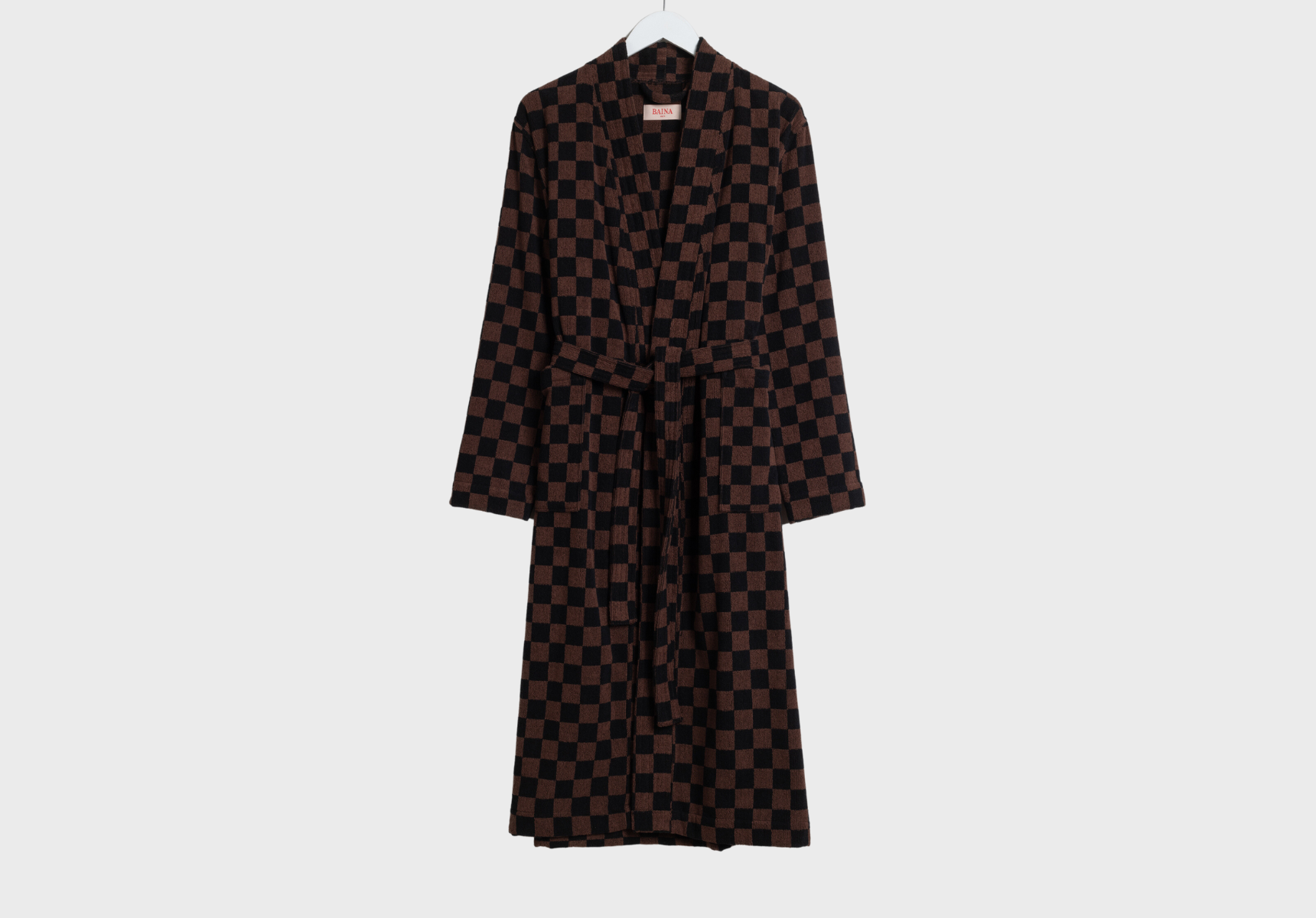 Baina's towels are a favourite among Broadsheet editors. And when the antipodean brand introduced a bathrobe to its range earlier this year, it became an instant wishlist item. If your friends and family are anything like us, they'll love you for adding to their bathing routine with a luxe terry robe. $275/shopbania.com
P Johnson silk scarf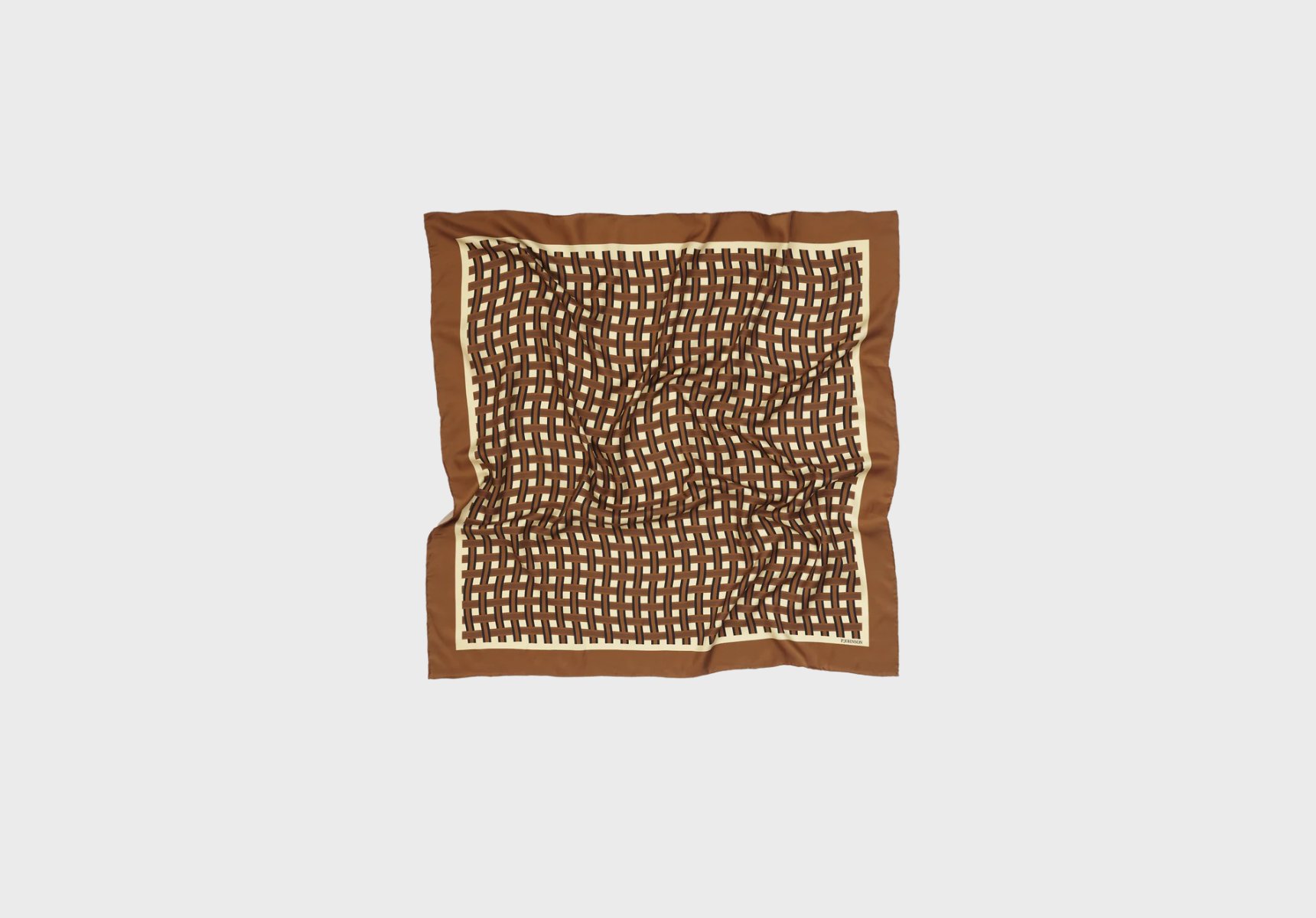 P Johnson's tailoring is a cut above the rest. And the brand's woven silk twill scarves are endlessly elegant. The square design can be worn tied at the nape of the neck with their favourite blazer or even wrapped around the handle of a classic tote bag. $295/pjt.com
July carry-on suitcase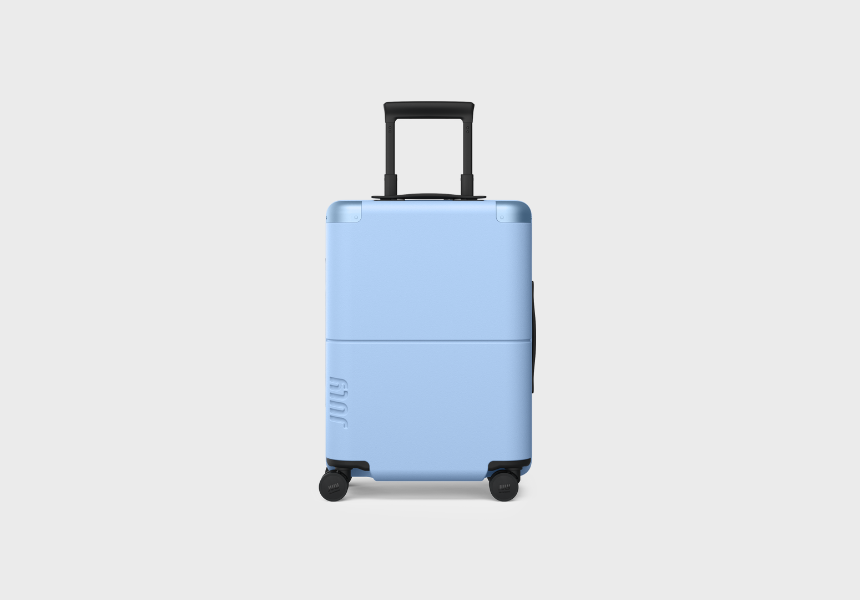 Frequent flyers will love July's signature carry-on suitcase. It comes equipped with an ejectable battery with USB and USB-C docks, holding enough power to charge phones and laptops on the go. And you have the option to personalise the case with their initials or a picture of their pet. $325/july.com/au
Garden Glory hose kit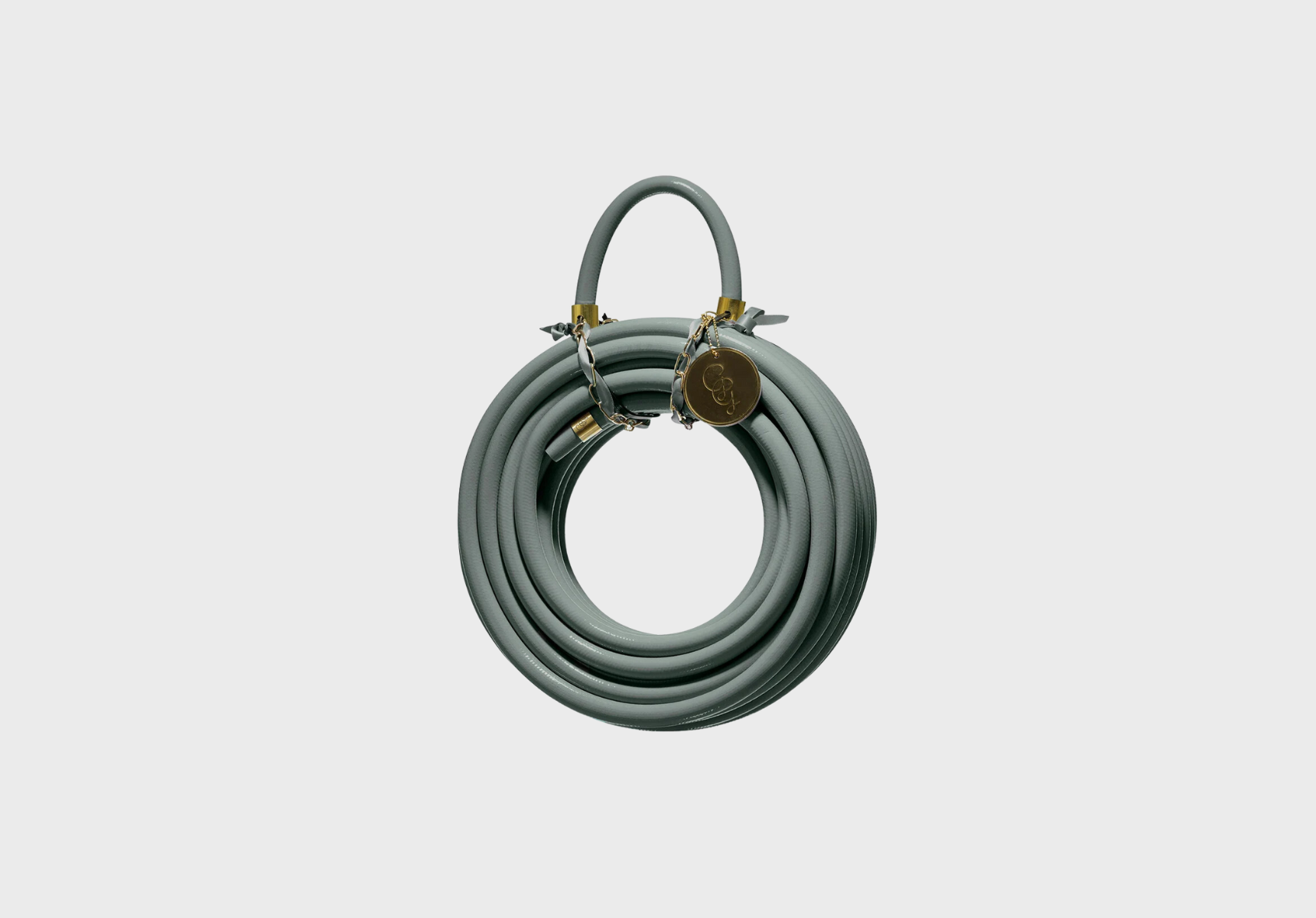 Green thumbs will obsess over Garden Glory's luxury hoses. The chicest addition to their backyard, this gift may well repay you with fresh cut flowers or veggie patch produce in due time. $329/gardenglory.com
Dinosaur Designs Paradise Leaf earrings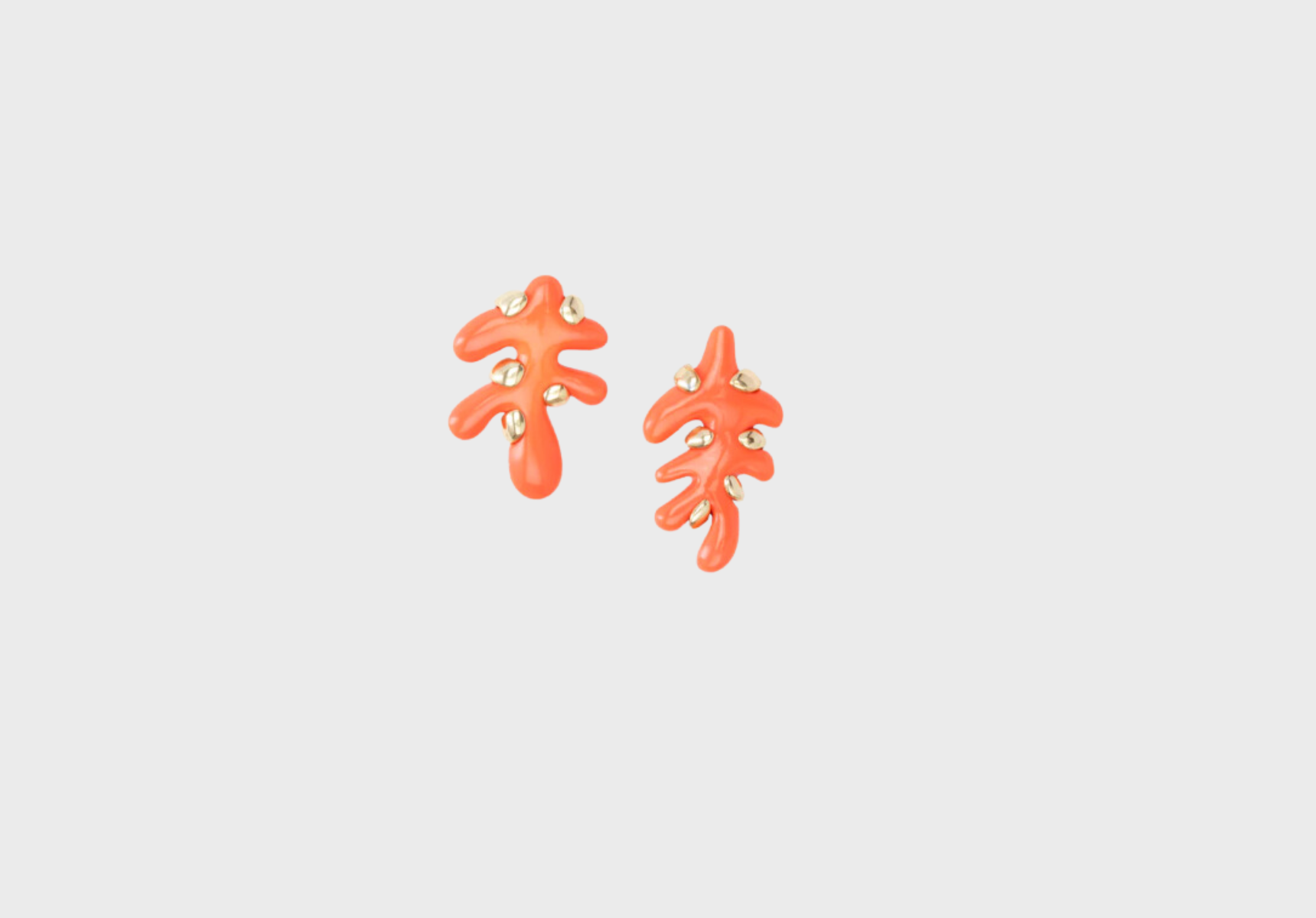 There's an artful quality to Dinosaur Designs' Paradise leaf earrings. The colourful resin style is accented with golden brass details and brings an air of relaxed glamour to outfits. $330/dinosaurdesigns.com.au
Breville the Smart Grinder Pro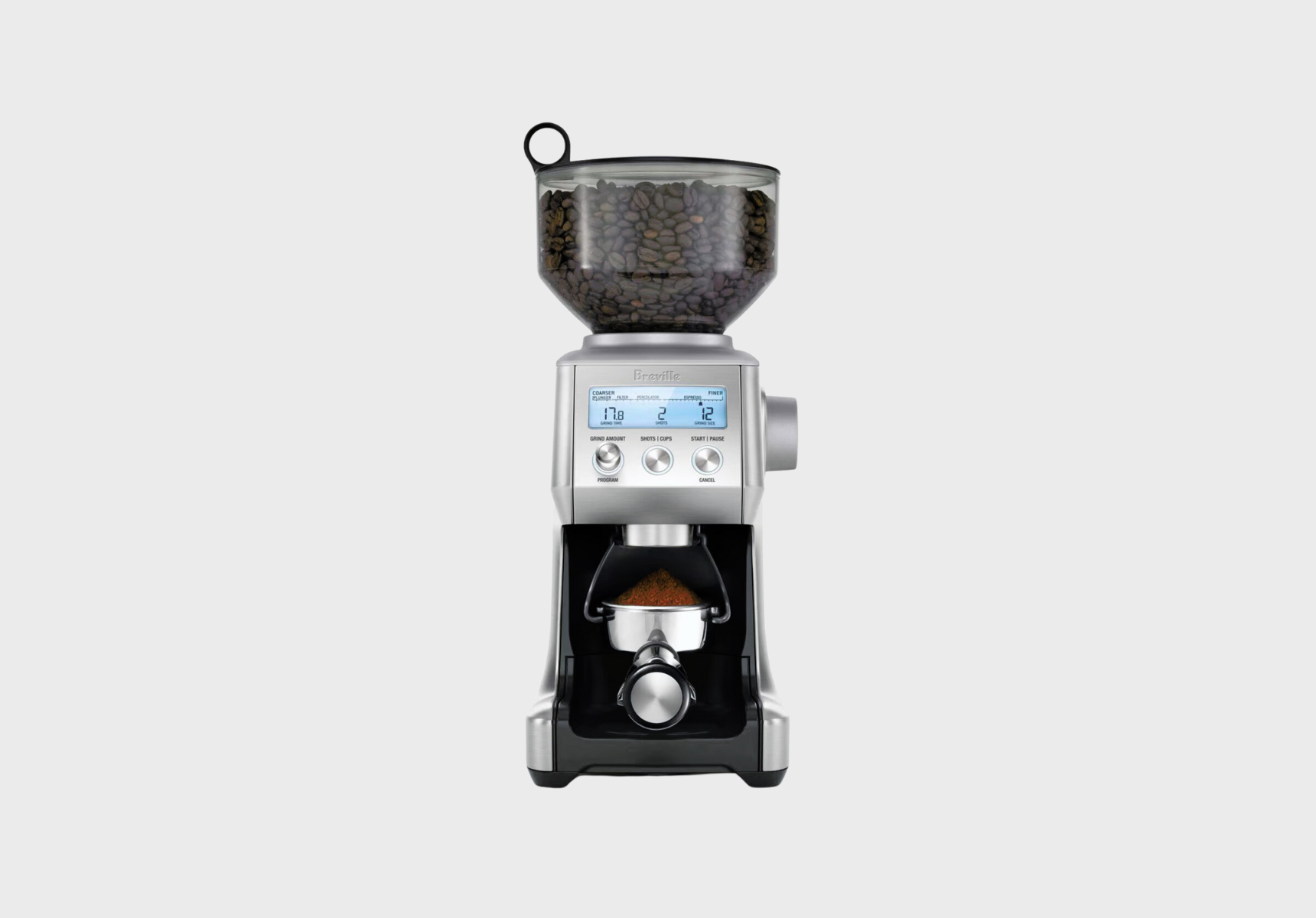 Caffeine fiends will love you for amping up their morning routine with Breville's Smart Grinder Pro. There's a choice of 60 settings that offer the perfect texture for any brew: French press, filter or espresso. $349/breville.com/au
Sarah & Sebastian Traction signet ring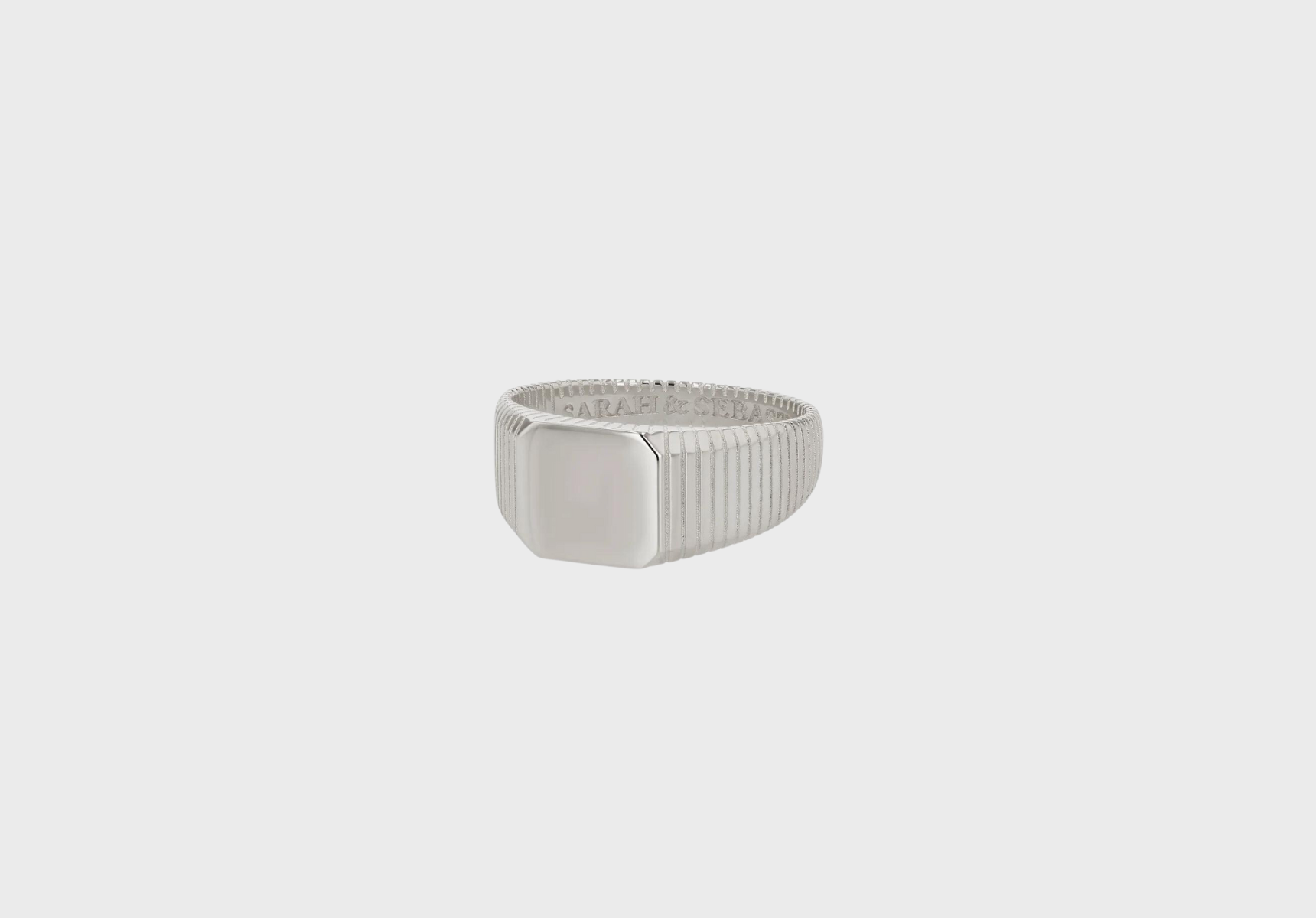 This textured take on a traditional signet ring is part of Sarah & Sebastian's debut men's collection (but it can be worn by anyone). It's offered in sterling silver or 10-carat yellow gold and comes finished with a polished square face. The linear pattern that trims the design is inspired by a tyre tread – a motif found throughout the range. $380/sarahandsebastian.com
Maison Essentiele pyjamas set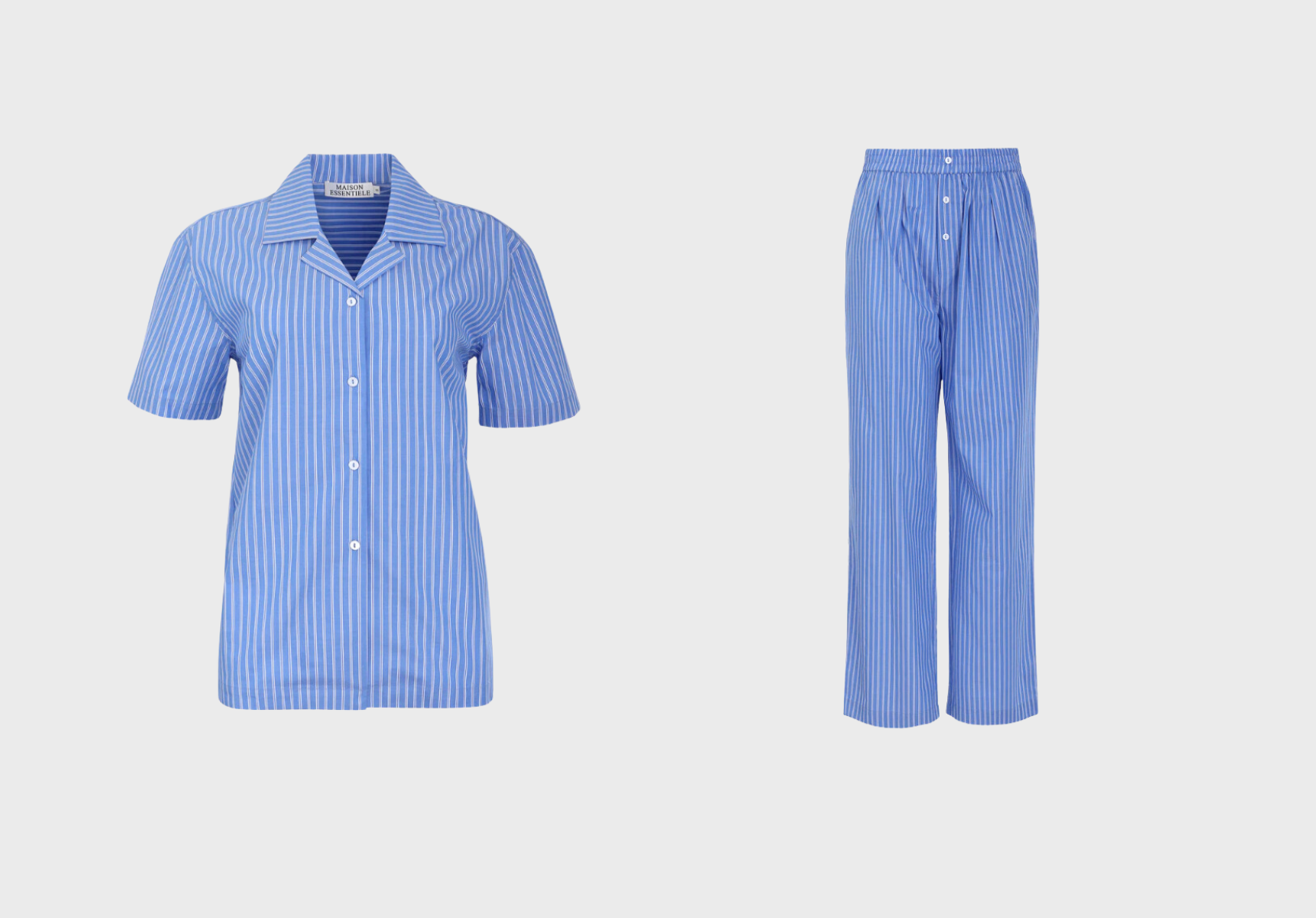 There's nothing better than a new pair of PJs. But Maison Essentiele's classic striped shirt and pants are more special than the usual sleep attire. Made from crisp cotton, the unisex styles are core to the Sydney brand's offering of elevated home essentials. $380/maisonessentiele.com
Curio Practice blanket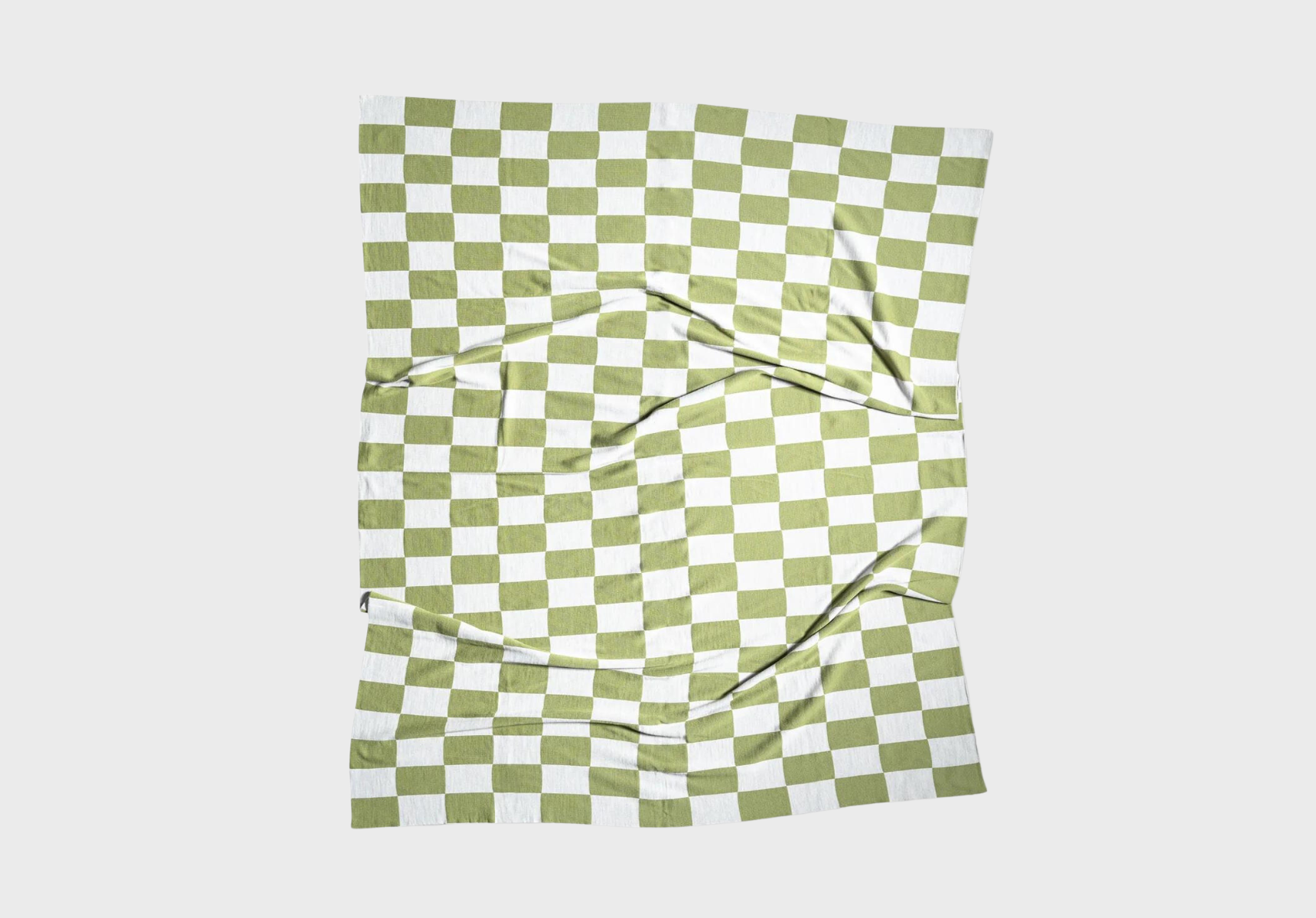 Curio Practice's handwoven blankets are the definition of everyday luxury. They're made from merino wool and come in bold checked designs to fit queen- and king-sized beds – but we think they look equally chic thrown across a sofa. $530/curiopractice.com.au
Ooni Fyra pizza oven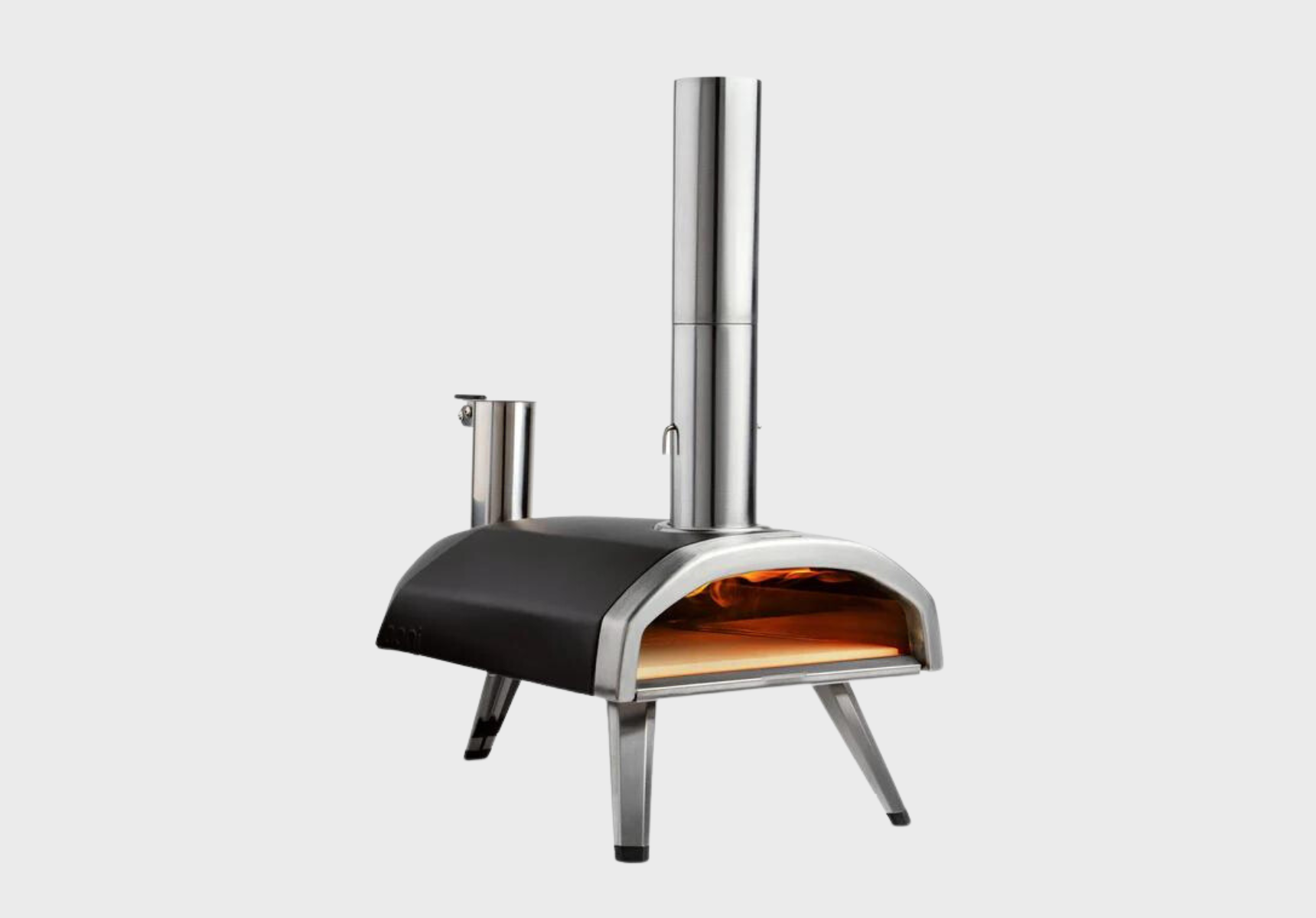 Ooni's ovens bring woodfired pizzas to backyards big and small. This portable design (which only weighs 10 kilograms) is perfect for setting up on apartment balconies, shared gardens or inner-city courtyards. It runs on the brand's hardwood pellets and claims to cook stone-baked pizzas in one minute. Make sure you secure a standing invite to any future pizza nights. $549/au.ooni.com
Kitchenaid Stand mixer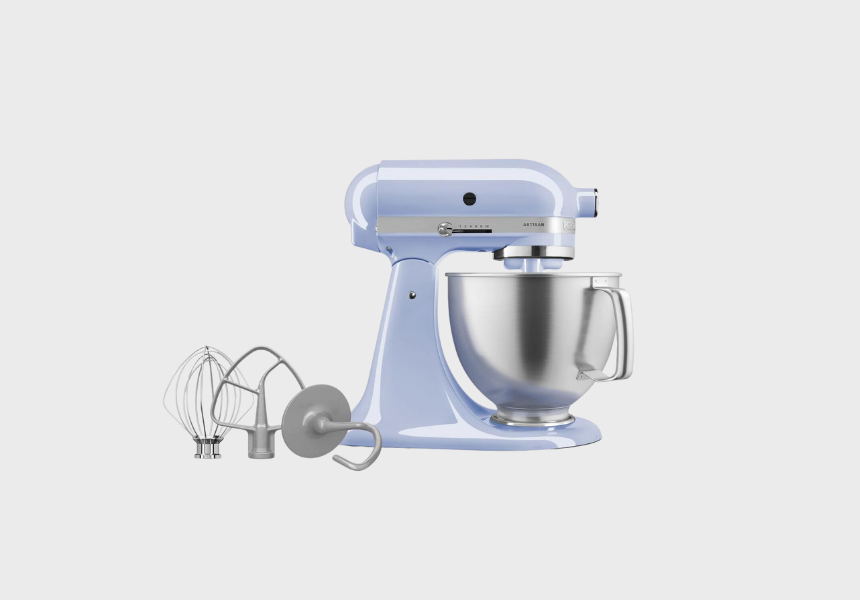 A kitchen icon, Kitchenaid's stand mixer is a must-have for bakers. Picking the right colour might be the hardest decision you'll make – is the gift receiver a classic cream person or into one of the 15 other colours? Fingers crossed they repay you with freshly baked bread and cakes for years to come. $670/kitchenaid.com.au
We hope you like the products we recommend on Broadsheet. Our editors select each one independently. Broadsheet may receive an affiliate commission when you follow some links.